HP 39g+ Graphing Calculator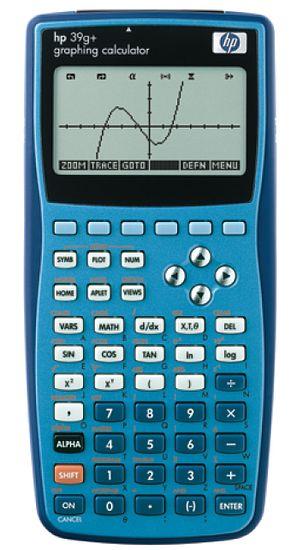 HP 39g+ is the replacement model for the hp 38g/39g Graphing Calculator. Serial cable included. The irDA port allows the hp 39g+ to communicate with another hp 39g+ at high speed.
HP39G+ Features:
75 MHz ARM9 CPU.
Display size: 131 x 64 pixel.
256 K Ram Memory.
IrDA Infra-Red Port.
Serial Port: USB for data communication - see HP CONNX3.
Dimensions: 184 x 87 x 24 mm.
Weight: 220 grams.
HP Part Number F2224A.
HP 39g+ References:
Updated On: 13.09.15