Educalc.net - Lets network for success

Educalc.net Pte Ltd | UEN:200514534N | Contact: Magdalene Chia E-mail:

Educalc.net and HP Calculator Background
Educalc.net have been involved in the marketing and sale of HP's (Hewlett-Packard) broad range of HP Scientific, Financial and Graphing Calculators in Singapore as other countries in S E Asia since March 2000. Our online ordering process allows end-users the option to order their HP Calculators with ease. Our Channel Partners will promptly serve all orders. We do our utmost to ensure that all our customers receive ours and our channel partner's best possible attention and service.
Educalc.net and HP Calculator Future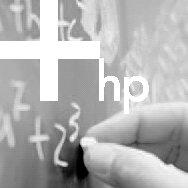 We are very much dedicated into providing a value-add service to our channel partners and HP Calculator end-users. Please do provide your feedback and suggestions to help us improve our services to you. So do drop us a note via the above e-mail address.