Download cached Version 4.3.4 PlayOnMac.
Version PlayOnMac Version 4.3.4 is a 32-bit implementation of Wine, therefore it is NOT COMPATIBLE with the 64-bit only MacOS version 10.15 (Catalina). It will work with version 10.10 (Yosemite) though to version 10.14 (Mojave).
If you are running MacOS Catalina, you can use Wineskin Winery as a workaround.
Latest updated version is available from https://www.playonmac.com/en/.
To run PlayOnMac, you need to download and install XQuartz. XQuartz is an open-source version of the X Window System (X11) that runs on macOS.
Download cached Version 2.7.11 XQuartz.
After downloading XQuartz, navigate using Filer and go to the Downloads Folder. Double click the Wine-MOS-XQuartz-2.7.11.zip to unzip it. Open XQuartz-2.7.11.dmg and double click XQuartz.pkg to install it. XQuartz runs in the background, so it need not access it.  However if you which to verify that is was properly installed, open Launchpad search for XQuartz to run it.  Then select XQuartz > X11 from the Apple Application Menu Bar.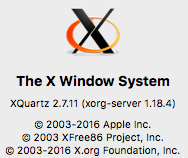 Next, navigate using Filer and go to the Downloads Folder. Double click the Wine-MOS-PlayOnMac_4.3.4.zip to unzip it. Open PlayOnMac_4.3.4.dmg and click then drag PlayOnMac icon and drop it into Applications folder to install it.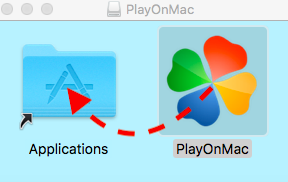 Open Launchpad search for PlayOnMac to run it to verify the installation was done successfully. Exit the app, and use finder to browse to the Downloads folder.

Double click on the .zip file to extract the file. Next, double click on the .exe and follow the installation wizard. When prompted 'What is the name of you(r) program?', typing in HP and click the Next button. This will start the HP installation program installation wizard. Again, follow the wizard till you see the Finish button. Now it jump back to the PlayonMac screen, next this is an important step to generate the selection list icon.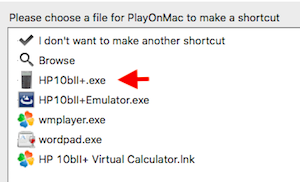 If successfully installed, you will be able to see the Apps on the selection list and an application launcher on the Desktop.