MacOS Wineskin Winery Installation
Wineskin Winery is a management and wrapper creation program. Wineskin is a tool used to wrap Wine (a Windows compatibility layer) to run Windows software on Mac OS X.  The wrappers are in the form of a normal Mac .app Application, which can be double clicked and ran just like a native app. It is bundled with Wineskin Engines (WineskinX11), a custom version of X11 from XQuartz.
Download cached Version 1.8.4.1 Wineskin Winery.
Latest updated version is available fromhttp://wineskin.urgesoftware.com/tiki-index.php?page=Downloads
This version was tested to work in MacOS version 10.15 (Catalina).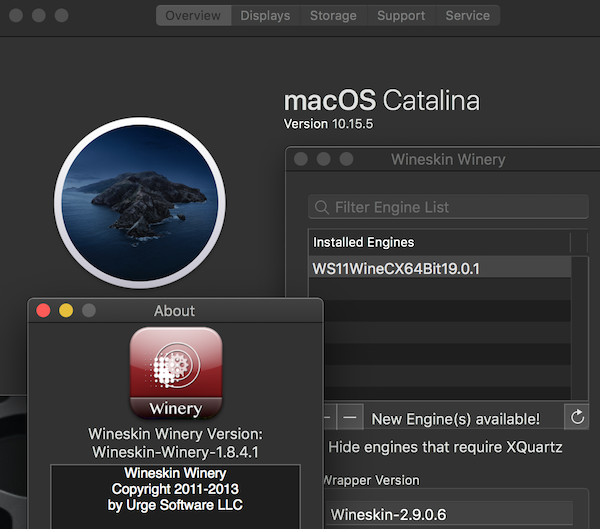 Launch WineskinWinery App.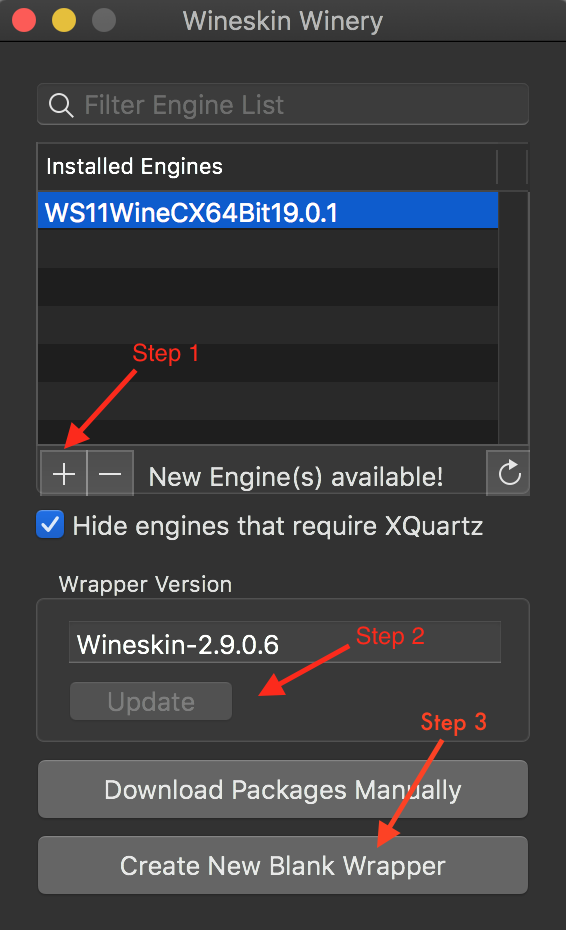 Next need is to:
Click [ + ] button and select WS11WineCX64Bit19.0.1.

Click [ Update ] button to pull in wrapper.

Click [ Create New Blank Wrapper ] button and  type "HP 10bII+ Emulator". Assuming that you have downloaded a Windows software that is to be installed.
App wrapper (container) will be created.

Click "View wrapper in Finder" button and double click "HP 10bII+ Emulator" to start Wineskin configuration…
Step A - click [ Install Software ] button.
Step B - click [ Choose Setup Executable and browse the download folder and look for the exe file that was downloaded and unzipped earlier.
Step C - double click "HP10bII+Emulator.exe" to launch the setup program.
Step D - click [ OK ] button.
Step E - click [ Next ] button and follow the installation wizard.
Launch the installed App.  At the first launch you will be prompted to select the executable.