HP 41CX Emulator written by Warren Furlow (Release 7B).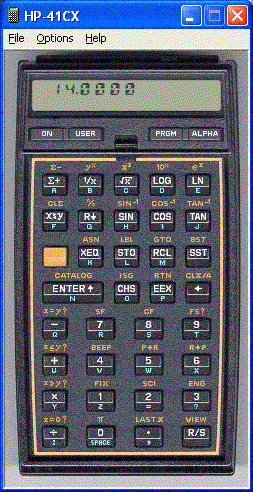 Reference: www.hp41.org
Download ( File Size = 150 KB).
Update December 2011: There is an installation problem on Windows 7. We have repackage it into a simple zip file. Open the zip file and drop the "V41" into any location. Then navigate into the "V41" folder and double click "V41.exe".