HP 9s Scientific Calculator
HP 9s Scientific Calculator is perfect for the student, or anyone who wants to solve math and science problems. It comes with 6 common metric conversions. With the HP 9s, it's easy to Edit statistics, calculate permutations, combinations and factorials, solve trigonometric functions and more.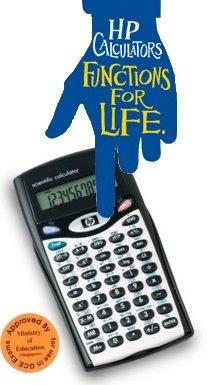 6 Common metric conversions.
Decimal point selection.
Ability to edit statistics (finding mean, SD and variance) and calculate permutations and factorials.
Helps solve trigonometry and inverse functions.
Works in a variety of system modes rectangular or polar, also degrees, radians and gradients.
Converts Data to and from degrees, minutes and seconds, plus can solve in complex mode as well memory functions for storing and retrieving data and two clear memory options.
HP Part Number F2212A.
Note: The HP 9s has reached its product end-of-life (EOL). This product is no longer available for sale.