Download Options:
Download from Cached Archive (file size 11MB) Version 2012.11.29 Rev: 19022
After installing the HP 15c Emulator. Run Emulator from Start > Programs > HP Calculators > HP 15c Virtual Calculator
To setup the emulator to use the least space on your notebook PC screen, right click on hp logo, uncheck 'Hide TitleBar'.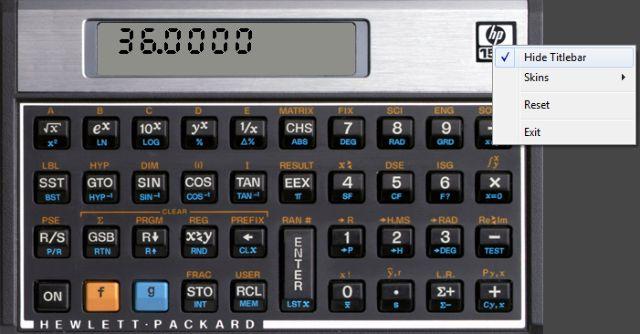 To exit Emulator, right click on the HP logo and select the Exit option.