Download HP30B Emulator from Cached Archive (filesize 9MB) Version 2012.12.10 Build 19045
After installing the HP 30b Emulator. Run Emulator from Start > Programs > HP Calculators > HP 30b Virtual Calculator.
To setup the emulator to use the least space on your notebook PC screen, right click on hp logo, uncheck 'Hide TitleBar'.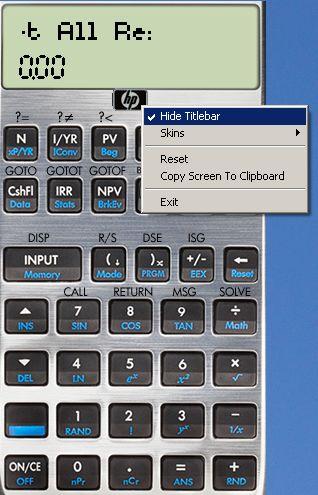 To exit Emulator, press [Blue Shift] [Off].