Hewlett-Packard + Transmarco
Hewlett-Packard Calculators: New, With Over 1,000 Functions.
Transmarco Data Systems: New, With 1 Function.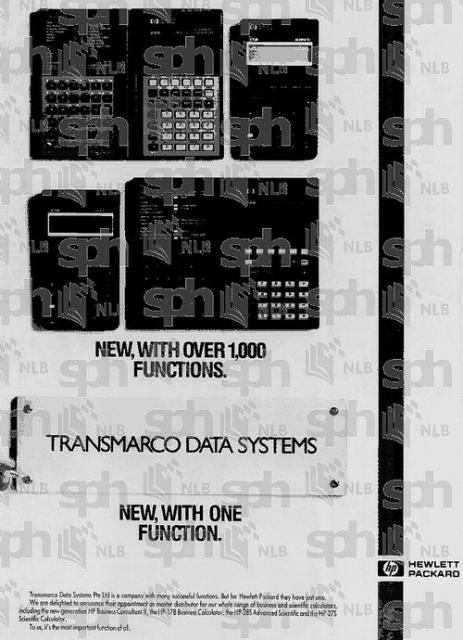 Transmarco Data Systems Pte Ltd is a company with successful functions. But for Hewlett-Packard, they have just one.
We (Transmarco) are delighted to annouce their (Hewlett-Packard) appointment as master distributor for Hewlett-Packard whole range of business and scientific calculator, including the new generation HP Business Consultant II, the HP 17B Business Calculator, the HP-28S Advanced Scientific and the HP-27S Scientific Calculator. For To us, it's the most important function of all.
Published:
TST, 16 June 1988, Page 17 - Transmarco Data Systems Pte Ltd and Hewlett-Packard Singapore Pte Ltd