Educalc.net Safe and Secure Transactions
Educalc.net realizes that security and privacy are primary concerns to online customers. We utilize a variety of measures to maintain the integrity of personal information, including industry standard SSL (Secure Sockets Layer) encryption technology to ensure the safe transmission of your information on all our secure web pages. Our online shopping area is designed to allow you to express your preference over the privacy of your Credit Card Information, Name, Mailing Address, E-mail Address and any other information you share with us.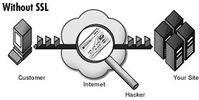 Without using SSL, pack of data are sent through the Internet as plain text which could be pick up by a hacker through packet sniffing. Data would appear as it is and readily read.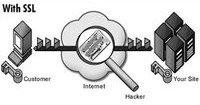 With SSL, packet sniffing becomes useless as each packet of data is encrypted using digital keys by both web browser and the site's web server. Data would appear as random characters.