Educalc.net Respects your privacy
Educalc.net and its subsidiaries respect your privacy and are committed to protecting it. Educalc.net provides this Privacy Statement to inform you of our Privacy Policy and practices and of the choices you can make about the way your information is collected online and how that information is used. We've structured our websites so that, in general, you can visit Educalc.net on the Web without identifying yourself or revealing any personal information. We make this notice readily available on our home page and at the bottom of every Educalc.net Web page. Some Educalc.net Web pages are P3P-enabled, which allows you additional control over your personal information.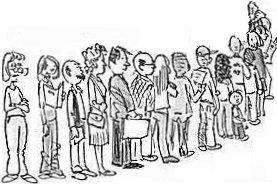 Types of information we collect
This Privacy Statement covers personal information, non-personal data collection and aggregate reporting.
Personal information is information that is associated with your name or personal identity. Educalc.net uses personal information to understand better your needs and interests and to provide you with better service. Once you choose to provide us with personal information, you can be assured it will be used only to support your customer relationship with HP. We take seriously the trust you place in us. Educalc.net will not sell, rent or lease your personal information to others.
On some Educalc.net websites, you can order products or services, apply for instant credit, request information, subscribe to marketing or support materials, register yourself or your Educalc.net products, or apply for a job at HP. The types of personal information you provide to us on these pages may include name, address, phone number, e-mail address, user IDs and passwords, billing and transaction information, credit card information, contact preferences, educational and employment background, and job interest data. If you apply for instant credit, we will ask you to provide additional information such as salary, social security number and banking information. This information will be used by our financial services providers in determining whether to extend you credit.
To personalize our websites, services or communications and improve our products and services, we may also ask you to provide us with information regarding your personal or professional interests, demographics, and experiences with our products or services. Providing this additional information is optional.
Educalc.net also provides a Web-based business card e-service, ecardfile.com. If you choose to use it, you supply the personal and business contact information of your choice and can set each element as public or private. Information you designate as public is available to any viewer who looks up your card. Ecardfile.com is not a customer registration service.
Non-personal information is data about usage and service operation that is not associated with a specific personal identity. Educalc.net collects and analyzes non-personal information to evaluate how visitors use the Educalc.net websites.
Non-personal data we collect may include the pages visited on the Educalc.net websites, unique URLs1 visited within educalc.net, browser type and IP2 address. Most non-personal data is collected via cookies or other analysis technologies. Educalc.net Web pages use cookies, Web beacons and other technologies for data analysis and personalization services. Educalc.net also places ads on other websites that may use cookies.