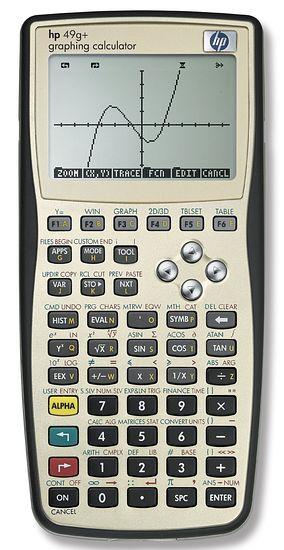 The HP 49g+ offers the user:
Multiple entry logic systems including RPN and Algebraic with Flexible / Intelligent editor.
Flash memory for future electronics upgrades.
Fast HP 49g+ ARM CPU.
Build in USB connection and SD expandability.
Powerful dynamic algebra and calculus solving system.
Plus inferential and descriptive statistics.
HP 49g+ is an ideal tool for:
College and University students in engineering, surveying and mathematics.
Engineering professionals.
Surveying professionals.
Mathematics and science educators.
HP Part Number F2228A.