HP 20b Business Function - Percent Calculation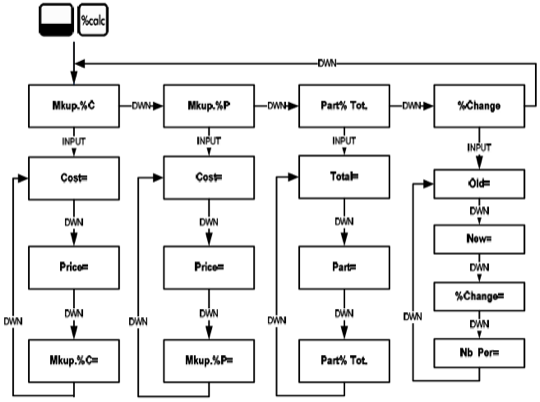 The Menu Map for the Percent Calculation (%calc) Menu with four items:
Markup as a percentage of cost (Mkup.%C),
Markup as a percentage of price (Mkup.%P),
Percent change (%Change),
and part as a percentage of total (Part%Tot.).
These items allow you to access sub-menus by pressing [Shift] [%calc].
Note: for business problems using 20b, margin is based on price; markup is based on cost.
Updated On: 13.09.15