Temperature Probe (-25 C to 110 C)
The Temperature Probe (-25 degree C to 110 degree C) connects directly to the Box. The temperature sensing element receives an input voltage of 5 V and returns output voltage proportional to the measured temperature and between 0 to 5 V, which is the range accepted by the Analog-Digital converter. The Box then records the value into its memory.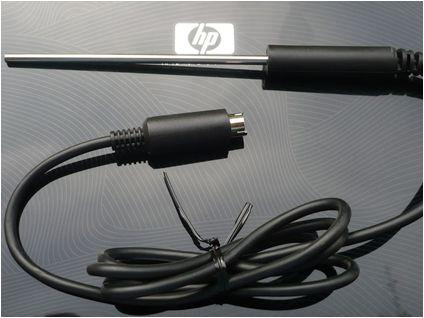 Typical Experiments that uses the Temperature Probe:
Specific heat experiments.
Measuring freezing and boiling points.
Monitoring endothermic and exothermic reactions.
Investigating the Combined Gas Law.
Exploring loss of heat thought sweat on the human body.
Updated On: 13.09.15